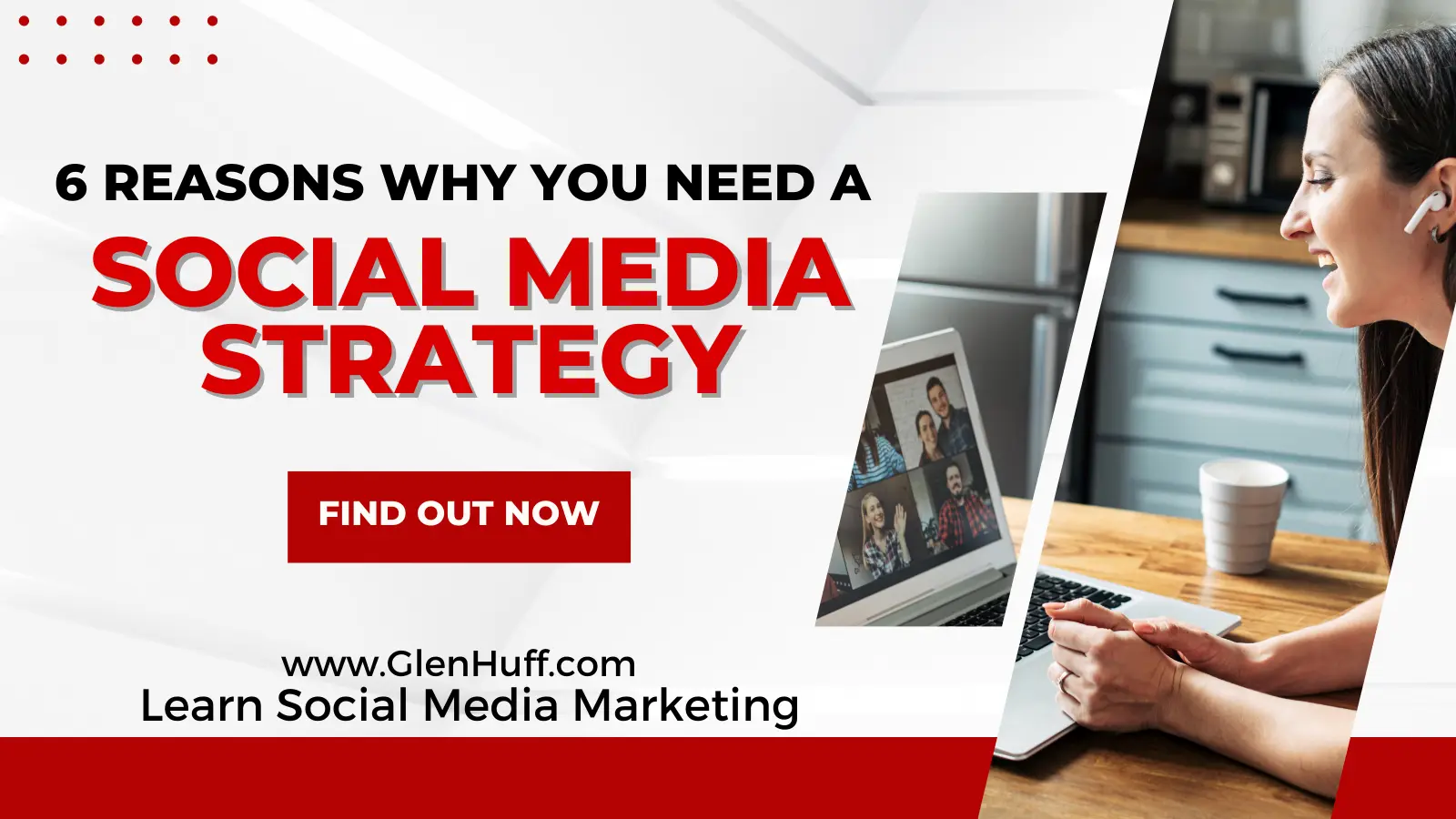 Why You Need Social Media Strategy
Table of Contents:
Reason #1: To Build a Strong, Organic Presence
An excellent social media strategy helps build a robust and organic presence. It's free and easy to use. Social media has many benefits for you and your customers.
Social media helps you connect with your customers. Moreso than other marketing channels. When you interact with your audience, build relationships that lead to brand loyalty.
Social media allows you to get feedback from your customers. You can share your opinions on particular topics. For example, they might vote in polls. You can then use this information when developing marketing campaigns and products.
Reason #2: To Save Time
One of the most significant ways you can save time is by automating your social media. You can use scheduling tools to schedule posts in advance. These tools allow you to post your content at the correct times of the day. Posting on social media does not have to be a time-consuming task every day.
Reason #3: Make Sure You Reach Your Goals
A social media strategy helps you achieve the goals of your business. Social media enables you to connect with people who need your products and services. A good plan will help you achieve those goals.
For example, let's say you need increased sales and brand awareness. Your social media strategy should cover both.
Reason #4: Effective Audience Targeting
Social media is a fantastic tool for businesses. It allows you to reach your customers and immediately. Many of these interactions are impossible through traditional marketing channels.
Social media gives you the ability to post real-time updates. It allows you to respond to questions and concerns. You can gather feedback and research. These things are possible when you have a significant social media presence.
Reason #5: To Improve Brand Loyalty & Retargeting
Retargeting is an excellent way to get people back to your site. It works by showing ads to people who have visited your website in the past. They are likely interested in buying from you again!
Retargeting helps email marketing. Gathering emails on social media is another popular way of growing brand loyalty. Re-targeting your email list can increase sales.
Reason #6: Stay Ahead of the Competition
An excellent social media strategy is a great way to stay ahead of the competition. Here is how to keep up with your competitors:
Keep up with the latest trends and news. Ensure that you keep up with what's happening in your industry. You could have new product information or service updates. If it's relevant to your business and customers, share it!
Be the first to respond to customer complaints. If a customer has a complaint, take responsibility. Address them right away. Avoid making them feel bad about what they bought. Dismissing their concerns may turn other customers away.
Answering customers in public social media posts is beneficial. Your excellent customer service will be visible to people who have yet to buy. Answering questions could help sales. The same goes for answering reviews. Take control of your reputation and provide excellent customer service.
Conclusion
It may seem overwhelming at first. But, once you decide on your social media strategy, everything will fall into place. When you develop a great plan, it sets you on a clear path to business success. Social media is the perfect option to bring in business and have fun with customers.
What to Post On Social Media
It can be a difficult task to plan social media posts. What should you share with your followers? What will you post today, tomorrow, or the next?
I recently updated my article on this topic. It's called: 121 Social Media Post Ideas – Never Get Writer's Block Again! This blog post shares a long list of social media post ideas. If you are short on time or want a quick reference, I have something for you. A cheat sheet!
Thank you for taking the time to read my blog on social media strategy. If you found this article useful, please share it with someone looking to grow their business with social media.