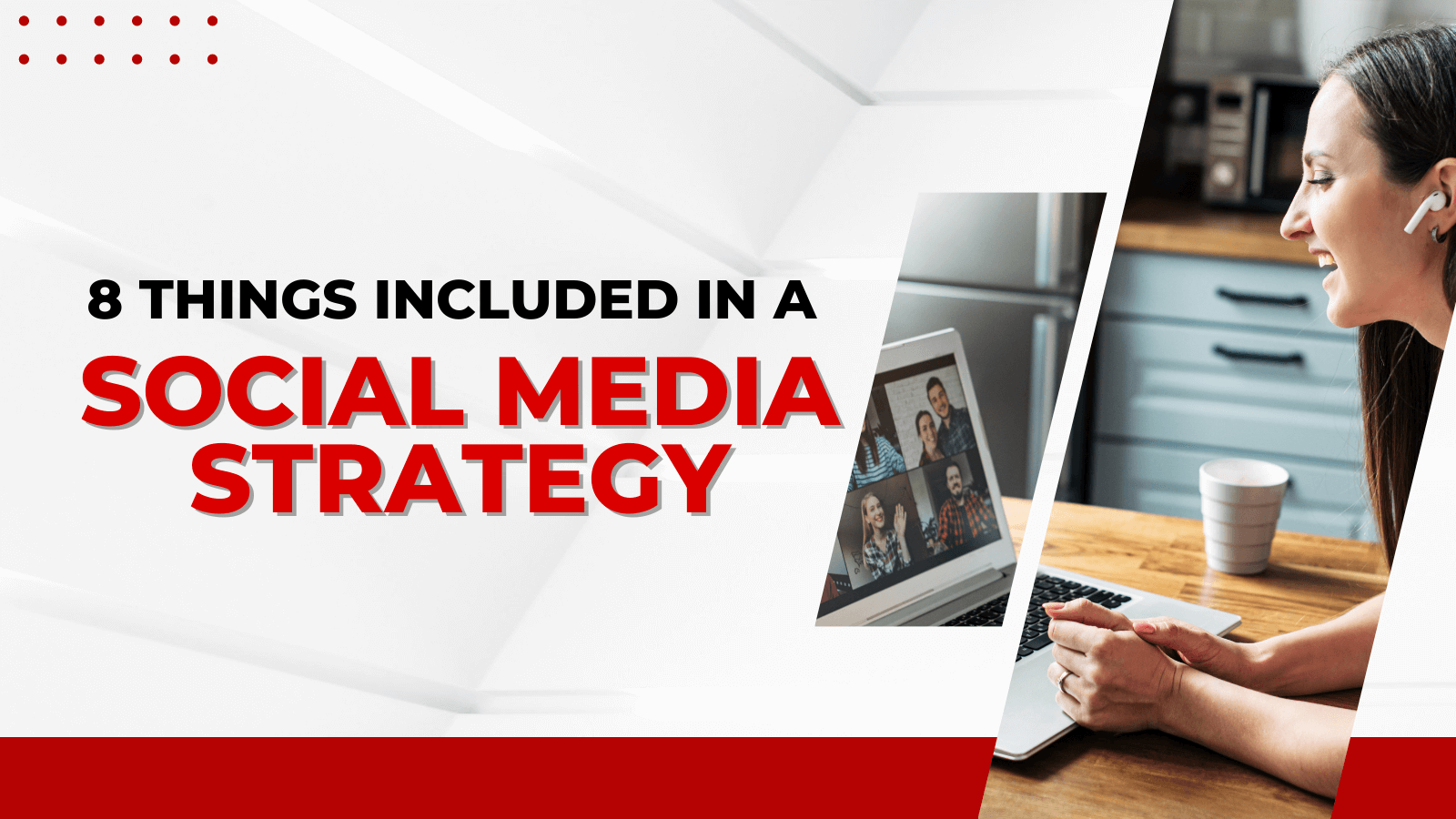 8 Things Included In A Social Media Strategy
Table of Contents:
#1. Business Goals
What do you want to achieve with your social media strategy? This question may seem obvious, but it's essential to get clear on your goals before you begin. That way, you can tailor your plan to meet those goals.
#2. Marketing Objectives
What key marketing objectives do you want your social media strategy to help you do? It could include increasing brand awareness, building customer loyalty, or increasing sales.
#3. Identify Ideal Customers
Who are the people who will be most likely to engage with your content and share it with their networks? Identify these ideal customers. Focus on creating content that appeals to them.
#4. Research Competition
Research what other companies in your industry are doing on social media. Use this data to benchmark yourself against them. Are there any gaps in their strategies? Could you take advantage of them?
#5. Choose Channels and Tactics
Choose the proper channels for your brand. Each channel has its own unique set of features, audience, and purpose. Tactics based on the goals you have should be included in a social media strategy. Posting photos and videos may best engage customers in a casual environment. Other times, one-to-one conversation in the DM's is more appropriate. Websites like Twitter encourage short conversational messages.
#6. Create a Content Strategy
Your content strategy should include topics that interest your audience. It should consist of the type of content, video, photos, or text that works best for each channel. It can also have guidelines for posting frequency. When should you post? What types of posts to share on each platform? Plan it all out.
Not sure what to post? Check this guide out: 121 Social Media Post Ideas – Never Get Writer's Block Again! It shares a long list of social media post ideas. If you want a quick reference, get the cheat sheet!
#7. Divide Budget and Resources
Social media marketing can be expensive if you don't plan. Determine how much money you're willing to spend on social media campaigns. Then, create budgets among different platforms. Will you be running ads? You may have to pay a content writer. Do you have an artist or photographer? Besides financial considerations, make sure your team has enough resources. These decisions are included in a social media strategy.
#8. Analysis and Measurement
Check the effectiveness of your campaign. Take note of your reach, engagement, and conversions. You should also measure how people feel about your brand. Measure through surveys or by analyzing feedback on comments.
Conclusion
A social media strategy should serve as the guiding force for your social media accounts. It also forces you to stay true to your brand and its identity. You are creating a plan for something that evolves. Social media requires flexibility. You will likely need to make changes from time to time.