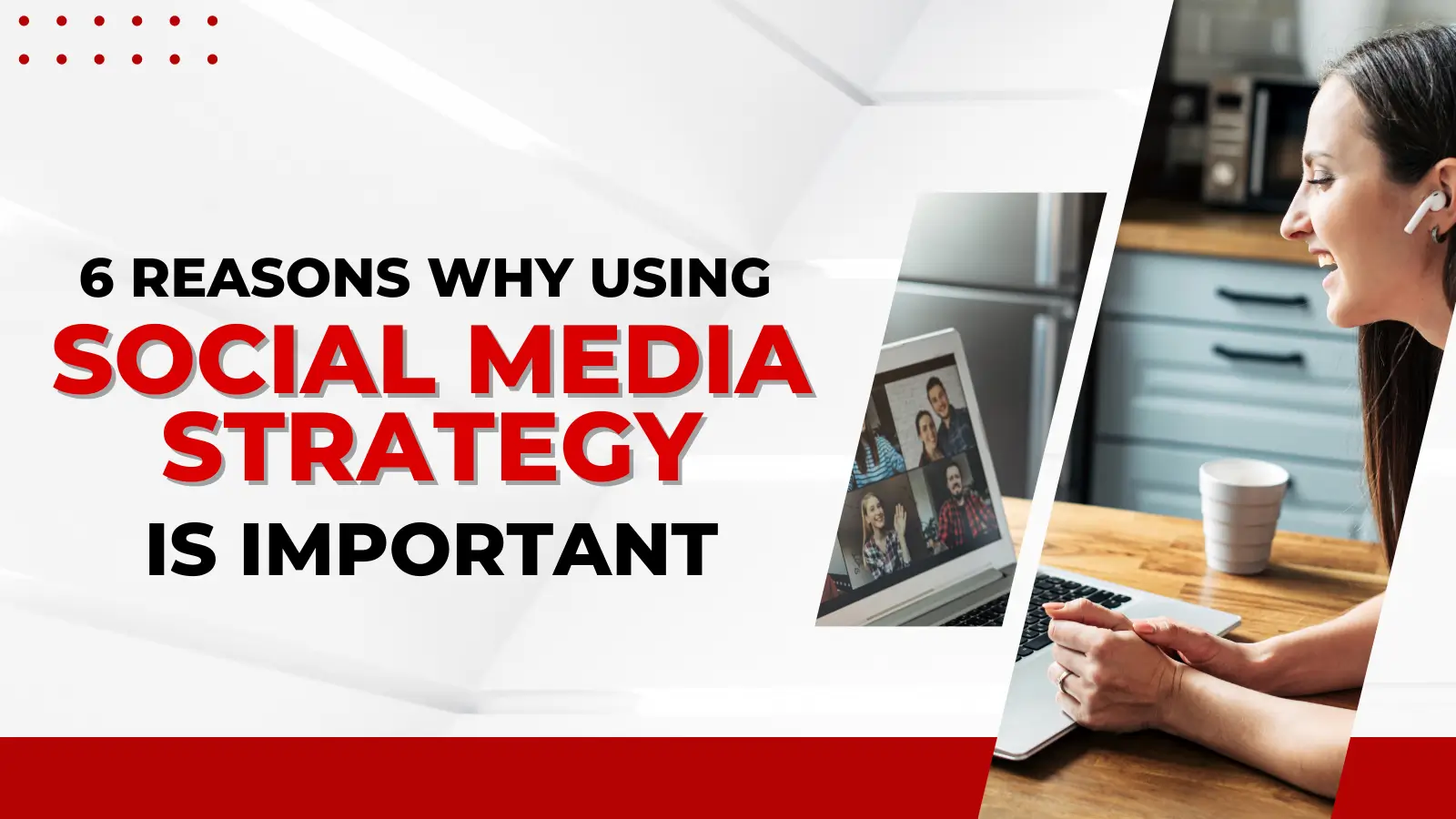 6 Reasons Why Social Media Strategy is Important
Table of Contents:
Social Media Strategy Improves Your Brand Awareness
Social media sites help you to increase your brand awareness. It helps by increasing visibility and exposure. Customers can find out about your company by searching on Google or other search engines.
You also get the opportunity to interact with existing and potential customers. Make them more loyal to your product/service.
Social Media Strategy Helps You Generate Traffic, Leads & Sales
Social media helps generate traffic, leads, and sales. It does this through sharing updates, micro-blogging, and posting photos and videos.
If you have good content on your website, people will come back. They will return to reading it, leading to more traffic generation for your site.
Reduces Marketing Costs
Social media campaigns can be very cost-effective, especially when compared to traditional advertising. Because social media is free, it allows you to spend your money elsewhere. You can build an organic social media marketing campaign, which is free.
Traditional advertising methods cost a lot!
Billboards (Average Cost ($1,500-$20,000/m)
Newspaper (Thousands For Front Page)
Radio Ad – ($100+ per aired ad)
TV Commercials ($1,000+ depending on airtime)
If you want to expand your reach on social media, there is a paid method! And it's very affordable. Facebook, Instagram, Twitter, Linkedin, and YouTube all have ads. Digital ads get your business in front of thousands of potential customers. At a fraction of the price.
Improves Online Search Ranking
Social media is an excellent way to build backlinks to your website. It will boost its ranking on search engines like Google and Bing. Many people share links on their profiles and pages. Search engines often index these links, increasing your site's authority.
Develops Loyal Fans
Social media is an excellent way to connect with customers. It helps you learn about their interests and preferences. Learn to keep them informed about your offer. People will want to be a part of a solid social media presence.
They'll want to follow what you say, share your content, and interact with you on social media. People will feel they belong to something bigger than themselves, which is what you want!
Grows Customer Base
A well-thought-out social media strategy can help grow your customer base. It attracts new people who might not have discovered your business. When people see that others like your business, they're more likely to check it out themselves.
Conclusion
Social media strategy is crucial in creating your brand's excellent social media presence. Without one, growing your business online may be difficult.