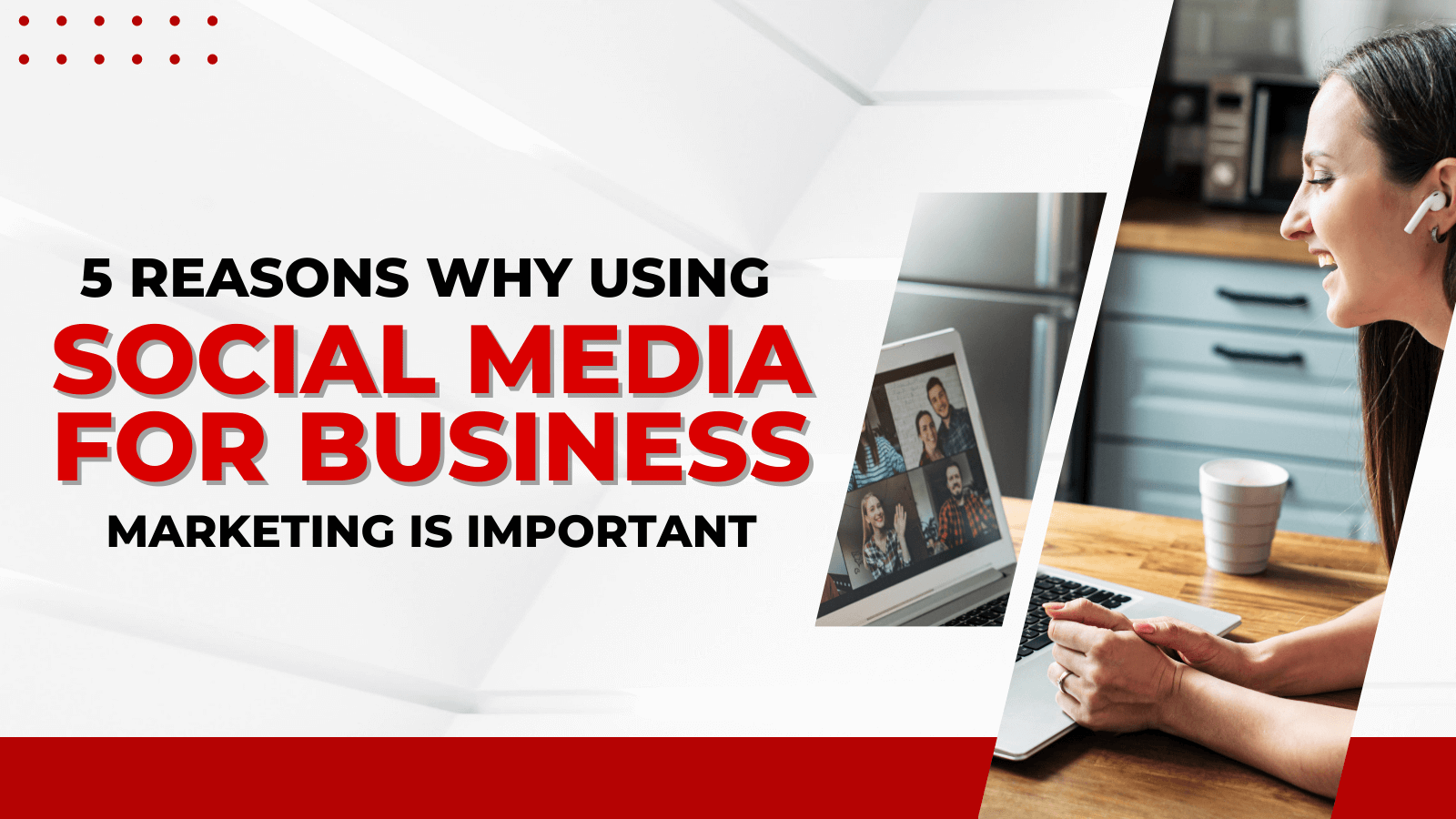 5 Reasons Why Using Social Media For Business Marketing Is Important
Table of Contents:
Reason #1: It Helps With Website Rankings.
Social media for business marketing drives traffic to your website. You can use social media to build links, which will help you get more backlinks and improve your SEO ranking.
Social media is also one of the best ways to get inbound links from other websites. This strategy is worth considering if you are looking for new opportunities.
Reason #2: It Helps Brand Awareness.
Social media is a great way to get your brand out there. It's not about having the best content. It's not about being the first with something new. But also about building visibility for your business.
Social media for business marketing has become so crucial in today's world. Google has included it as one of its core ranking factors for organic search results.
Social media platforms like Facebook and Twitter allow you to increase awareness. They do this by encouraging conversations with other people about your brand. Facebook is full of niche groups. These groups will enable you to bring brand awareness to the masses.
Reason #3: It Allows For Engagement With Target Audiences.
Engagement is a critical factor in building a successful business. It's one of the most important things you can do to help build relationships. It helps you understand customers' needs and wants.
Engaging with your target audience can help you learn more about their Interests. You can learn about their thoughts on products or services that might be relevant to them.
This information will help guide future marketing efforts. It provides insights into where potential customers are congregating online. It also shows how much time they spend there. The feedback you get allows you to identify areas for growth.
Reason #4: It Helps Build Lasting Relationships.
Social media is essential because it allows you to interact with your customers. You can get feedback from them, which will help you improve your product or service. Social media helps build trust between the two of you. This trust builds long-lasting relationships.
Social media for business marketing helps you understand what customers want. It does this by letting them communicate with each other through social networks. Rather than through phone calls or emails, which are not always easy to manage.
Reason #5: Greater Brand Authority And Reputation Management.
Social media builds credibility and reputation. It lets you show your expertise in different areas.
You can use social media as an opportunity to build trust with customers. It also allows you to connect with people interested in what you have to offer. This trust will increase the number of leads that come through your business.
Conclusion
Social media for business marketing is essential. It helps website rankings, brand awareness, engagement, and relationships. Make sure you are utilizing it to promote your business.