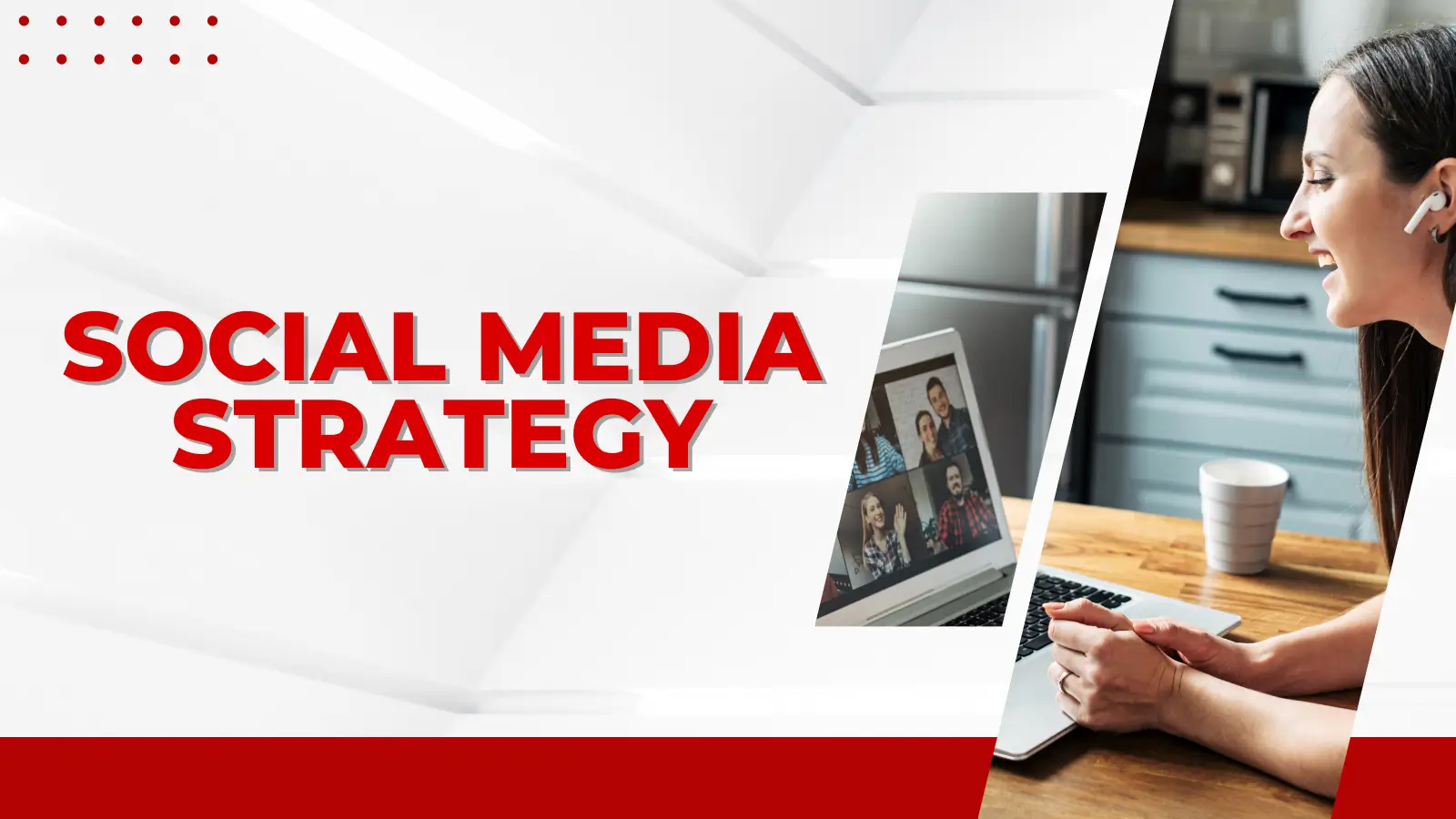 Social Media Strategy
Table of Contents:
To Build a Strong, Organic Presence
The purpose of a social media strategy is to steer your business in the right direction. With a plan in place, you can build a solid organic presence. Start driving traffic to your website without paying.
More eyeballs on your products and services are always great. And "free visibility" is always the best kind of visibility. How do you plan on accomplishing this? Start planning now.
Save Valuable Time
Your time is precious. Brainstorming ideas, creating content, and distributing it is tiring. It can be an exhausting task. It's not hard to feel overwhelmed in social media management. When creating a social media strategy, you brainstorm ideas ahead of time.
You won't have to think about what to post today. Or where to post. There's already a plan. Your day-to-day becomes more manageable with a strategy in place. You won't be wasting time trying to "figure it out."
Make Sure You Reach Your Goals
When you follow a strategy, you stay on course. The reason for the plan is to reach the goals you've set. Are you looking to increase your follower count? Want to hit the sales quota you set? Social media can help! You have to create a rockstar strategy and stick to it.
Effective Audience Targeting
Knowing who you are trying to sell to is essential. But do you know how you will get your offers in front of those people? What targeting strategies do you have in mind?
It's essential to have a plan for this. Posting social media content to an audience that doesn't care about your product will not work!
To Improve Brand Loyalty & Re-Targeting
Building and establishing a following can be challenging. It's an essential part of any social media campaign. Do you have an effective plan to win people over and make them loyal to your brand?
Re-targeting is when you target the same person with your content. It can take up to 10 posts before someone decides to take action on your offer. Someone might need to see your ad over 30 days before taking action. It happens.
How do you plan on keeping up with potential customers? These questions are why you need social media strategy.
To Stay Ahead of the Competition
A social media strategy lets you stay ahead of the competition. Most of your competitors are NOT taking this critical step. They are "winging it" or copying someone else.
Take the time to do your research on customers and competitors. Know what your customers want. Understand what your competition is failing to do. Take that information and create killer offers. Stay one step ahead.
Improves Your Brand Awareness
Who are you? That's the question others ask when you come off as salesy. If someone doesn't recognize you, offers and pitches come unwanted. It's important to get your targeted audience familiar with your brand.
If you want people to buy from you, they need to know who you are. How do you plan on making your dream clients more aware of your brand?
Helps You Generate Traffic, Leads & Sales
Social media can be a fantastic traffic generator for your business.
Reduces Marketing Costs
Improves Online Search Ranking
Develops Loyal Fans
Grows Customer Base
Business Goals
Marketing Objectives
Identify Ideal Customers
Research Competition
Choose Channels and Tactics
Create a Content Strategy
Divide Budget and Resources
Analysis and Measurement
Set Goals For Your Business
Research Your Audience
Research Your Competitors
Choose Your Social Platforms
Plan Your Content
To Set Your Goals
Research Your Target Audience
Find Your Brand Personality
Find Out What Works For Your Competitors
Create Engaging Content
Create a Posting Schedule
Promote Your Content
Test Your Campaign Performance
Set Your Social Media Marketing Goals
Research Your Competitors
Identify Your Target Audience
Define The Tone And Voice Of Your Social Channels
Choose Which Social Media Platforms To Use
Create A Content List
Create A Social Media Calendar
Determine Optimal Posting Times
Track And Analyze Your Results
Hootsuite
Sprout Social
Buffer
Sendible
Zoho Social
Agorapulse
Conclusion
Free Gift For You